Welcome!
Welcome on the web site dedicated to the worhsop on industrial applications of low order models based on POD.
About 13 talks of 45 minutes will be invited to discuss the open questions that need to be further investigated for POD, namely how to obtain stable and robust models with respect to parameter variations, how to decrease the projection error for physical problems including a large number of scales, how to obtain sharp error bounds. Talks bringing alternative views will also be invited. The applications areas considered will be flow control for aeronautical and terrestrial vehicle industry and data assimilation in geophysics. Industrial partners from AIRBUS France and UK, Dassault Aviation, Boeing, Peugeot and Renault will be invited to join.

The workshop will have a format of 1 afternoon - 1 full day ­- 1 morning. It will take place in Bordeaux (France), march 31 - april 02 2008.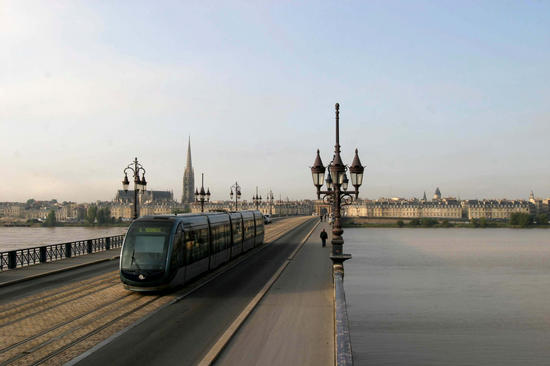 (© Thomas Sanson - Mairie de Bordeaux)





Lecturers list
Athanasios C. Antoulas

Dept. of Electrical and Comput. Engr., Rice Univ., Houston

Michel Bergmann

INRIA Bordeaux Sud Ouest, IMB, Bordeaux

Eric Blayo

INRIA Rhones-Alpes

Laurent Cordier

LEA, Poitiers

Angelo

Iollo

INRIA Bordeaux Sud Ouest, IMB, Bordeaux

Karl Kunisch

Institute for Mathematics and Scientific Computing, University of Graz

Lionel Mathelin LIMSI-CNRS, Orsay


I. Michael Navon

Department of Mathematics, Florida State University

Bernd R. Noack

Technische Universität Berlin

SS Ravindran

University of Alabama, Huntsville

Dietmar Rempfer

Mechanical, Materials and Aerospace Engineering, IIT, Chicago

Clarence W. Rowley

Dept. of Mechanical and Aerospace Engineering, Princeton University

Karen E. Willcox Department of Aeronautics and Astronautics

, MIT, Cambridge
Organizing Committee
Angelo

Iollo



Laurent Cordier

Bigitte Cournou (Administrative)





Supported by
ANR




COBORD



ANR COBORD

Institut National de Recherche en Informatique et en Automatique (INRIA)
Université de Bordeaux 1
Centre national de la recherche scientifique (CNRS)
Institut de Mathématiques de Bordeaux ULR 5251 (IMB)