Journées du GDR AFHP
Institut de Mathématiques, Université de Bordeaux
October 9, 10, and 11, 2017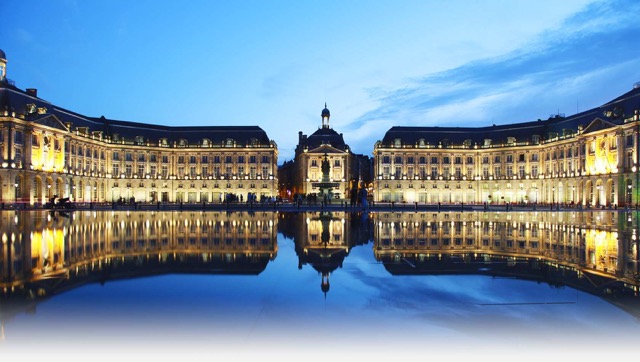 The conference will take place in the Salle de conférence in the building A33 of the Institute of Mathematics of Bordeaux.
IdEx prize of 1 500 euros for young researchers:

During this year's edition of the GDR-conference, a prize will be awarded for the best article (submitted, accepted or published) by a young researcher participating to the conference. We greatly acknowledge the Initiative of Excellence (IdEx) of Bordeaux which allocates 1 500 EUR for this prize. The committee consists of the invited speakers of the conference. If you fall in the category of young researchers (PhD-student, post-doc, ATER, or recently recruited), please do not hesitate to submit your work for consideration for this prize to: philippe.thieullen AT u-bordeaux.fr. Un prix sera décerné au cours de la conférence GDR AFHP. Il récompensera le meilleur travail (article soumis ou publié) d'un jeune chercheur participant à la conférence (doctorant, post-doctorant, ATER ou chercheur nouvellement recruté). Le prix de 1 500 euros est financé par l'IdEx (Initiative d'Excellence de l'Université de Bordeaux). Le jury sera composé des orateurs invités de la conférence." N'hésitez pas à soumettre votre travail en l'envoyant à philippe.thieullen AT u-bordeaux.fr.
Main speakers:

Fabienne Castell (Marseille, France)
Ralph Chill (TU Dresden, Germany)
Jacob Christiansen (Lund University, Sweden)
Emmanuel Fricain (Université de Lille 1, France)
Karlheinz Gröchenig (Fakultät für Mathematik, Wien)
Nicolas Juillet (IRMA, Université de Strasbourg, France)
Matthias Keller (Institut für Mathematik Universität, Potsdam, Germany)
Juliette Leblond (INRIA, Sophia Antipolis, France)
Laurent Miclo (Université Paul Sabatier, Toulouse, France)
Sergey Naboko (St Petersbourg State University, Russia)
Victor Nistor (Université de Lorraine, France)
Marius Tucsnak (Université de Bordeaux, France)
Brett Wick (Washington University - St. Louis, USA)
Ténéo Apparthotel Bordeaux Saint-Jean 4, cours Barbey | 33800 Bordeaux Tél. : +33 (0)5 56 33 22 00 Fax : +33 (0)5 56 33 22 11 E-mail : bordeaux@teneo.fr
Hotels:

The participants, which do not benefit from our financial support, have to book their hotel by themself.

Ténéo Talence
8, allée du 7ème art | 33700 Talence
TEL: +33 (0)5 57 35 76 00
FAX: +33 (0)5 56 37 98 65
E-mail: talence@teneo.fr

Ténéo Bordeaux
4, Cours Barbey | 33800 BORDEAUX
TEL : +33 (0)5 56 33 22 00
FAX: +33 (0)5 56 33 22 11
E-mail: bordeaux@teneo.fr

Ténéo Apparthotel Bordeaux Saint-Jean
4, cours Barbey | 33800 Bordeaux
TEL : +33 (0)5 56 33 22 00
FAX : +33 (0)5 56 33 22 11
E-mail : bordeaux@teneo.fr

Ténéo Apparthotel Talence Arthena
8, allée du 7eme Art | 33400 Talence
TEL : +33 (0)5 57 01 10 10
E-mail : arthena@teneo.fr

Ténéo Apparthotel Talence Espeleta
4, avenue Espeleta | 33400 Talence
TEL. : +33 (0)5 57 00 77 77
FAX : +33 (0)5 56 50 41 27
E-mail : espeleta@teneo.fr

Appart'hotel Victoria Garden
127, Cours de la Somme | 33800 Bordeaux
TEL: 05 56 33 48 48
WEB: http://www.victoriagarden.com/hotels/victoria-garden-bordeaux/

Appart'City Bordeaux Centre - Appart Hôtel
36, Rue Général de Larminat, 33000 Bordeaux
TEL: 05 56 10 10 50
E-mail: appartcity.com
WEB: http://www.appartcity.com/fr/appart-hotel/bordeaux-centre-a-bordeaux.html
To go from the Hôtel to IMB : map here
Ground transportation:

(the same tram/bus ticket can be used 1 hour)

From the airport to downtown, Place de la Victoire, Gare Saint Jean, TENEO BORDEAUX :
From the airport to Talence, Peixotto terminus, TENEO TALENCE, PREVOST : two possibilities
From Gare Saint Jean to IMB : two possibilities
From Gare Saint Jean to Appart'City Bordeaux Centre :

liane 9 map here (stop at Barrière Saint-Augustin)

From Appart'City Bordeaux Centre to IMB :
Tram et bus de la CUB : link here